The scream.
It's always hard to describe someone's pain without experiencing it and now I am in the same situation, where I have to describe this incredible sketch loaded with tones of emotion. Every time I look at this picture a whole new perspective is displayed in front of my eyes, every single time my point of view is changed.
What is scream ?


Let's dive into the word "The scream"(Name of this art ), personally, it helps me when I got frustrated and it will help you to but make sure u do this alone. Screaming is the exercise according to psychologists, when you want to throw out unwanted emotions growing inside you just do it. Here, in this piece of art, apart from all tears, the thing which interests me is the woman on top and there is where the name comes "The scream".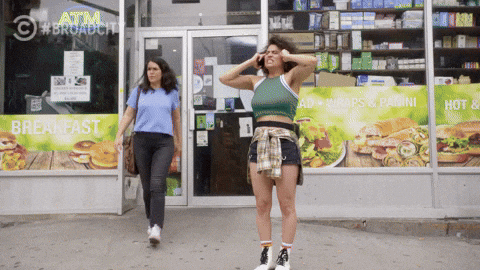 Creators Views:-


A flood of emotions is rushing towards me and the only thing I can do is smile and don't let anyone know about the tears. Yaa, it sounds painful, isn't it. It hurts seeing any girl, woman in such a hazardous situation on the side our society is talking about gender equality, women empowerment, feminist moments, girls' power its funny sometimes because on the contrary same society restricts and judges girls in many ways like "You shouldn't wear backless or deep neck", "Driving is not your cup of tea" and many more.
The scream
The Scream, a painting that somewhere represents my soul. The main focal point of the painting is to show the depth of the soul... On the topmost side, you can see a girl screaming with hands-on her cheeks.
Every woman had dreamt about something special for herself. But things get changed due to responsibilities or relationship issues. Due to this, that dream which she was curious about since from her childhood or from adolescence get forgotten. But the sad fact is, you can change what you do, but you can't change what you want. Subconscious always asked for that. Due to responsibility, she is willing to sacrifice everything without even making any notable noise. And that little dream called her every night but she ignores it and one day it all comes about in form of aging, frustration, anger, and scream.
Small poem:-

Kitna Kuchh keh rahi thi Woh aankhe

,

 
Par na sun paya Koi uski baatein

.

.


Ab guzar gaya wakt aur bit gai raatein

,


Reh gai toh sirf uski yaadein

...


Aaj fir Ek bar

,


Din khatm aur rat shuru hui

;


Takiye pe rakh Kar sar

,

 zindgi numaish hui

!

!


Kahi Sukun wali muskan to kahi aankho me bearish hui

,


 wakt ke chlte hi din ko khatm Hone ki khwayish hui

.

.


Aaj fir Ek bar

,


Din khatm aur zindgi shuru hui

;


Takiye pe rakh Kar sar

,

 apne aap Ki yaad aai

!

!
                                                       - Vishwa shah